Meet Anna Little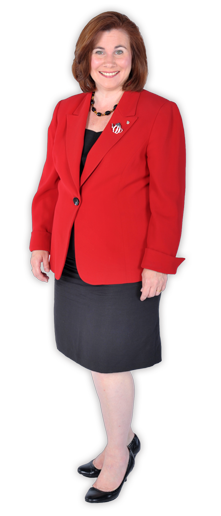 Anna is a wife and mother of three children, an immigration attorney, former Monmouth County Freeholder, former Mayor of the Borough of Highlands, former Councilwoman in the Borough of Highlands, and candidate for U.S. Congress.
Anna proved her ability to manage fiscally responsible government by reducing Monmouth County and Borough of Highlands municipal budgets, which avoided a tax increase. Anna was also successful in implementing an economic growth vision for New Jersey's Bayshore Region that provided private sector business stability through this recent recession.
She is committed to improving her community as a trustee for the Frielinghaus Memorial Scholarship Fund, and as a member of the Historical Society of the Highlands. Anna also enjoys singing with her local church choir.
Anna was born at Riverview Medical Center in Red Bank, and is a native of Middletown, New Jersey.
Anna attended Seton Hall University where she earned her Law Degree. She is admitted to practice in The State of New Jersey, in The Commonwealth of Pennsylvania, and before The United States District Court. She has handled cases nationwide.
Anna is fluent in Spanish and French, and has a working knowledge of Japanese and Russian.
Anna is an Immigration Attorney who supports conservative immigration law enforcement policy. Anna has represented clients, from 44 countries throughout the world, in their legal application for entry and future citizenship, ensuring their due process rights, and protecting their human rights.